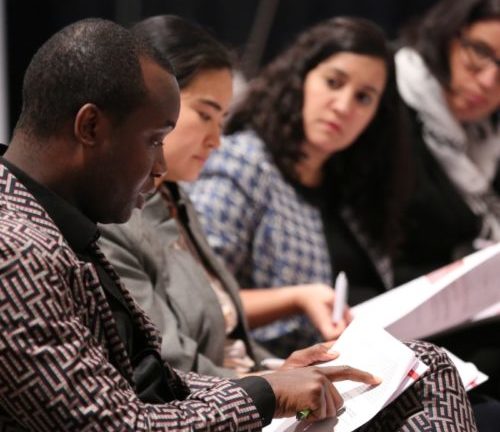 With support from the
Government of the Netherlands
Government of Switzerland
Government of the United Kingdom
Government of the United States
SPOTLIGHT
Rehabilitating and Reintegrating Terrorist Fighters: Chad and Mali
With generous support from the Government of the Netherlands, the IIJ designed and implemented an exciting multi-phased bespoke programme in partnership with the Governments of Chad and Mali. 
Through a series of tailored workshops, three each in Chad and Mali and a final joint workshop with practitioners from both countries, national practitioner representatives (judges, prosecutors, investigators, corrections officers, gendarmerie, social workers and religious leaders) have drafted recommendations for how to include rehabilitation and reintegration in their respective countries' National CVE Policies and generated ideas for agency-specific Action Plans. Capacity-building with significant impact.
Watch our video for more on this important project.
IIJ RFTFs Initiative: Rehabilitating and Reintegrating TFs/RFTFs – Second Chad Workshop
In April 2019, the IIJ convened a workshop in N'Djamena on Understanding and Effectively Addressing the Terrorist Fighter Phenomenon in Chad. The workshop brought together judges, prosecutors, investigators, correction officers, social workers, psychologists and religious leaders from various organisations in Chad,...