On April 25-26, the IIJ was pleased to resume its important work on Racially or Ethnically Motivated Violent Extremism (REMVE) by hosting an expert roundtable on radicalisation to violence among active and retired military and law enforcement personnel. The roundtable, entitled Addressing REMVE Radicalisation Within Security Services' Ranks, gathered 30 criminal justice practitioners and policymakers and leading academic and think tank experts and researchers for frank and intensive discussions on the scope of the problem, how to screen for violent extremism before and during service, and how best to respond to this type of "insider threat" when it occurs.
The exchanges were enriched by the geographic and professional breadth of the expert participants, who collectively represented nine countries (Australia, Belgium, the Czech Republic, Germany, the Netherlands, New Zealand, Slovakia, the United Kingdom, and the United States) and a range of institutions including the Council of the European Union, Europol, INTERPOL, the Center for a New American Security, Georgetown University Walsh School of Foreign Service, Royal Military College of Canada, Royal United Services Institute, and the University of Oslo Centre for Research on Extremism.
Over the meeting's two days, they engaged in detailed discussions of how governments are screening security service personnel for history of or risks of radicalisation to violence, training to counter REMVE propaganda and build service members' resilience to radicalisation, investigating situations of concern, and using disciplinary measures or prosecution in particular cases where conduct is most serious. These in-depth exchanges built on the guidance of the good practices in the IIJ Criminal Justice Practitioner's Guide for Addressing REMVE, which is now available in Arabic, English, French, German, Russian, and Spanish on the IIJ website.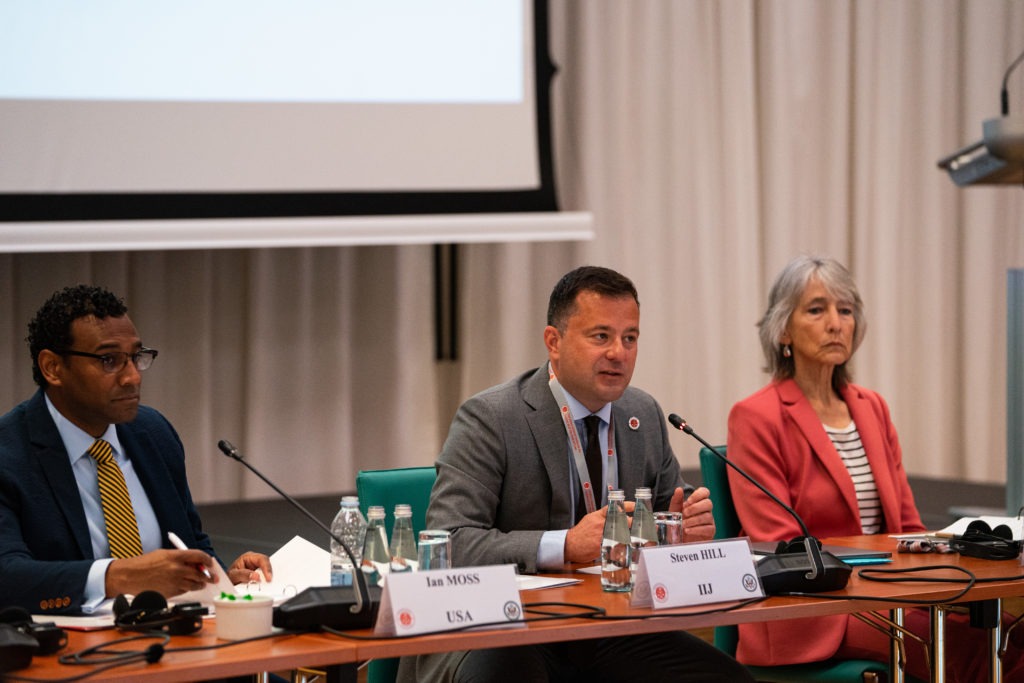 The IIJ will continue to use the IIJ REMVE Guide as a basis for this type of focused and topical exchange among front-line practitioners, policymakers, and experts through further Criminal Justice Practitioner's Roundtables later in 2023.
For more information on this workshop, please contact the IIJ at info@theiij.org.