We are pleased to have welcomed our Board Members to Malta for a highly productive and fruitful meeting on 22 and 23 May. Our Governing Board of Administrators (GBA) includes representatives from the governments of Algeria, France, Italy, Jordan, Kuwait, Malta, Morocco, Nigeria, Tunisia, Türkiye, United States, United Kingdom, and the European Union.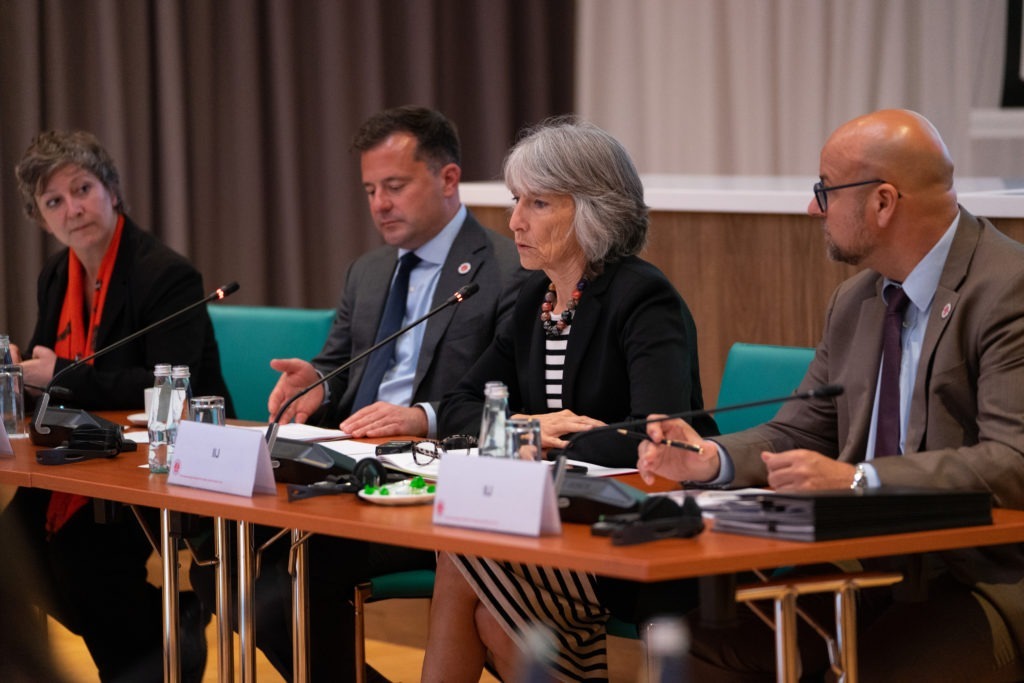 The GBA meets twice yearly to provide guidance and be updated on our activities and future plans. In this meeting members were also informed about our solid investment in monitoring, and evaluation as well as progress under the EU-funded Counter Terrorism Platform for Human Rights Engagement (CT PHARE). The GBA encouraged the IIJ to further deepen its collaboration with multilateral partners and members discussed a potential process with respect to the current vacancy of two members of the GBA.
The co-chairs of the Board Nigeria and the United States opened the meeting, and our Executive Secretary Steven Hill welcomed all participants, inviting all members to continue their contributions to the IIJ's purposeful efforts.
The IIJ was also delighted to welcome the Co-Chairs of the Global Counterterrorism Forum (GCTF) Egypt and the European Union to outline their strategic priorities for the GCTF. The GCTF Administrative Unit also participated in the meeting, contributing to the discussion on cooperation and coordination between the IIJ and the GCTF and plans ahead in the collaboration.
The IIJ team, along with the GBA representatives, reunited in expressing our gratitude for the work of Mrs. Juliet Ibekaku-Nwagwu. We would like to thank her for her invaluable contribution to the IIJ mission and wish her the best in her future endeavours.