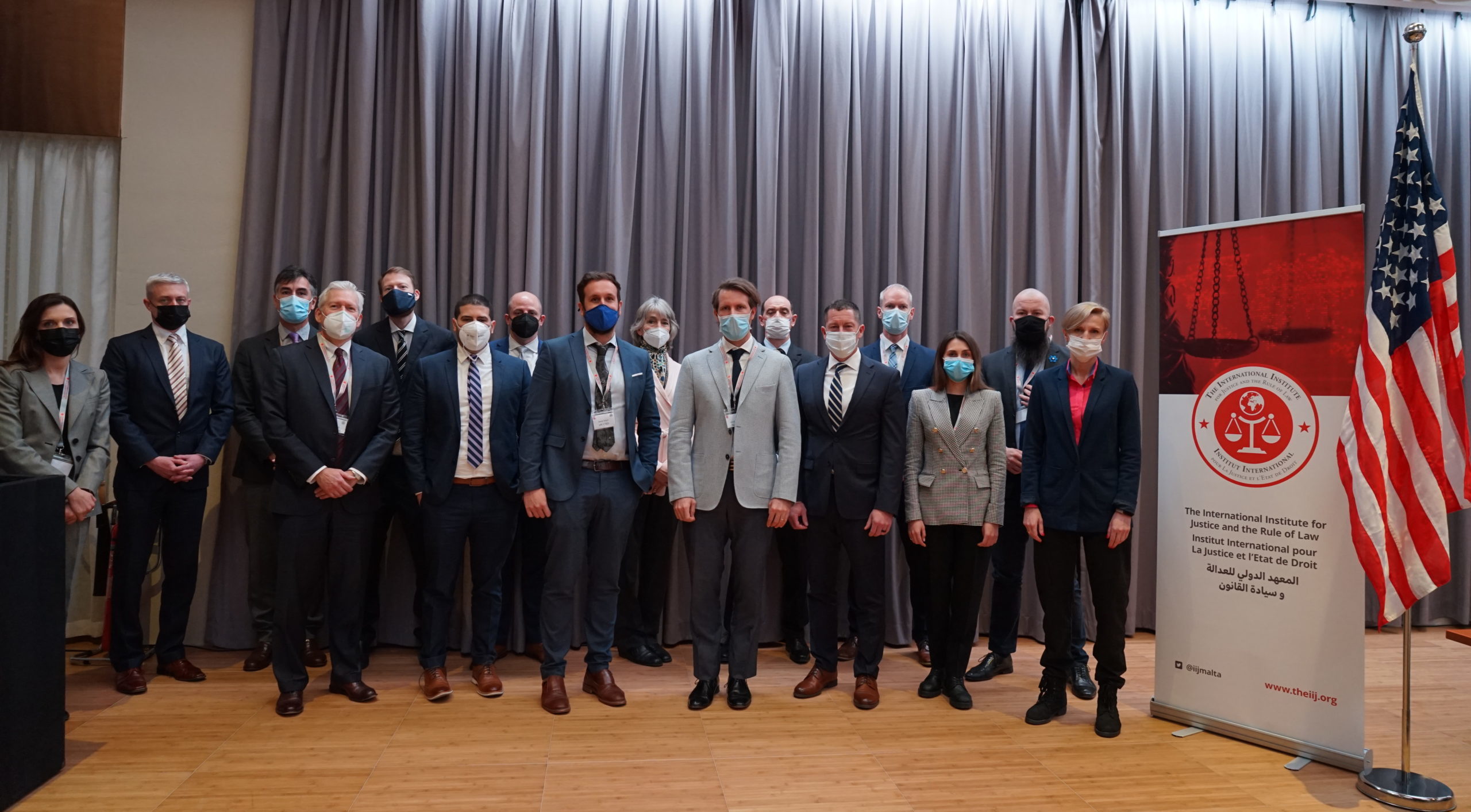 In February 2022, the IIJ hosted a REMVE (Racially or Ethnically Motivated Violent Extremism) Trends Dialogue, the first in-person programme in Malta since the onset of the COVID-19 pandemic, with 19 practitioners and experts gathered in person at IIJ headquarters, and another 27 joining virtually. This group of 46 participants collectively represented 15 countries (Australia, Canada, Estonia, Finland, Germany, Greece, Lithuania, Malta, the Netherlands, New Zealand, Slovakia, Spain, Sweden, the United Kingdom, and the United States) and 12 institutions (the Council of Europe, the European Commission Directorate-General for Migration and Home Affairs (DG HOME), the European Commission Radicalisation Awareness Network (RAN), European External Action Service (EEAS), Europol, the Geneva Centre for Security Policy (GCSP), Hedayah, the Nordic Counter Terrorism Network, the University of Oslo Centre for Research on Extremism (C-REX), the United Nations Counter-Terrorism Committee Executive Directorate CTED, the United Nations Office of Counter-Terrorism (UNOCT), and the United Nation Office on Drugs and Crime (UNODC)).
This represented the first step in our comprehensive approach to putting into practice the IIJ Criminal Justice Practitioner's Guide for Addressing REMVE, which is now published in six languages on the IIJ website (Arabic, English, French, German, Russian, and Spanish). The practitioners and experts participating both in-person and online took stock of how REMVE threats and state responses to them have evolved over the past year, as well as cutting-edge research and developments on several particularly challenging aspects of REMVE. The group contributed valuable input on how the issues discussed throughout could best be incorporated into the substance and shape the structure of the upcoming series of IIJ REMVE roundtables for criminal justice practitioners, which will be held starting this spring.
For more information on the IIJ REMVE Initiative, please contact Programme Manager Winthrop Wells.