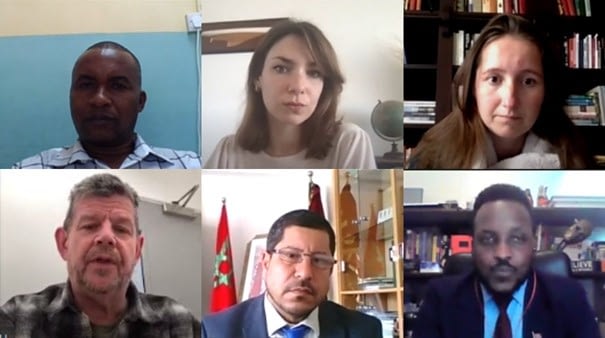 In April 2021, with support from the Government of France, the IIJ convened an initial expert meeting as part of an exciting project to develop a specialised counter-terrorism capacity-building and train-the-trainer programme on Risk Assessment of Violent Extremist and Terrorist Offenders. This timely curriculum for prison officials will focus on how risk and needs assessment can be instrumental in managing a prison's population of violent extremist and terrorist offenders. This includes classification and categorisation, understanding the risks they may pose towards prison staff, assessing and evaluating individual inmates, and as part of tailored rehabilitation and reintegration programmes.
Focusing on the good practices in the area of risk assessment, the programme will address the various risk assessment models available and how to develop, adapt and implement such tools. The programme will also aim to foster sustainability by providing practitioners with the skills to train their colleagues on these topics.
A second expert meeting is planned for the second quarter of 2021 to continue the discussion on appropriate risk assessment tools, identifying potential topics and content for the capacity-building curriculum, and content for the train-the-trainer module.
For more information on this workshop, please contact Junior Programme Manager Gabriel Monterrosa.