Administration & Outreach
The IIJ's capacity-building mission is supported and enabled by the Administration & Outreach Unit, with an unwavering commitment to accountability, quality and sustainable impact for the practitioners we serve and the donors with whom we partner. 
Comprising Accounting, Communications, Grants & Resource Mobilisation, Human Resources, Monitoring & Evaluation, and Procurement staff, the Unit is led by Director of Administration & Outreach Reinhard Uhrig. 
SPOTLIGHT
Hear from our Alumni
Alumni of IIJ capacity-building courses and workshops hail from more than 123 countries. They include policymakers, intelligence officials, prosecutors, judges, investigating magistrates, defence counsel, prison and corrections officials, and other stakeholders. The IIJ's peer-to-peer training environment ensures that practitioners who complete an IIJ course or workshop not only develop skills relevant to their national and regional contexts, but benefit from a network of practitioner colleagues facing similar challenges and opportunities in their daily work.
SPOTLIGHT
COVID-19 Response
While the COVID-19 global health pandemic presented challenges, the importance of the IIJ mission continued, as terrorists and violent extremist groups sought to exploit such disruption and instability. Three key principles guided the IIJ response: 
How do we deliver our capacity-building in light of international travel and mass-gathering restrictions? 

How do we protect our staff, our participating practitioners and our partners? 

How do we ensure that training delivered in an online environment has sustainable impact?
The IIJ team redesigned and tailored its curricula and harnessed platforms best suited to the needs and contexts of our beneficiary practitioners. Our team worked exceptionally hard to deliver interactive and dynamic training, focused on practical skills development and application, and facilitating the peer to peer networks that are hallmarks of the IIJ capacity-building mission. ​​
Responsible Stewards
From budgets to procurement to reporting, our Administration team excels in its role as accountable stewards of the Institute's grants and resources. Implementing comprehensive policies endorsed by our international Governing Board of Administrators, the Institute's commitment to transparency, robust compliance, timely reporting, and annual independent audits ensures our compliance with all relevant legal, regulatory and grant obligations.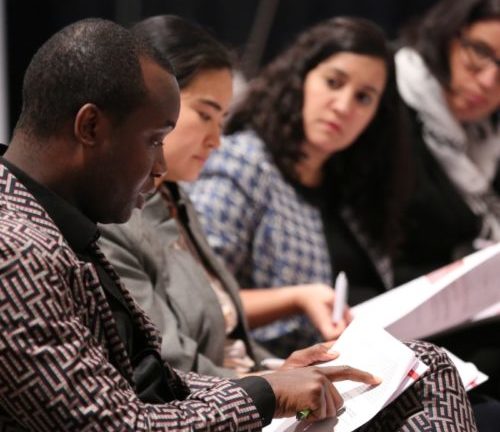 Risk Management
Proactive risk management policies and processes ensure that our team is able to effectively and successfully anticipate, assess and manage risks to the Institute's operational continuity and to maintain our resilience in what can be a volatile international environment. This approach enabled the Institute to not only successfully navigate the recent COVID-19 pandemic, but to be in a position to leverage the opportunities presented by our early successful pivot to online training and to surpass even our own ambitious expectations during this challenging period.
Communications & Outreach Strategy
Our forward-leaning five-year strategy, approved by the Governing Board of Administrators, is building required infrastructure, driving coherent and effective external advocacy and engagement, and building partnerships to support the IIJ's mission and vision.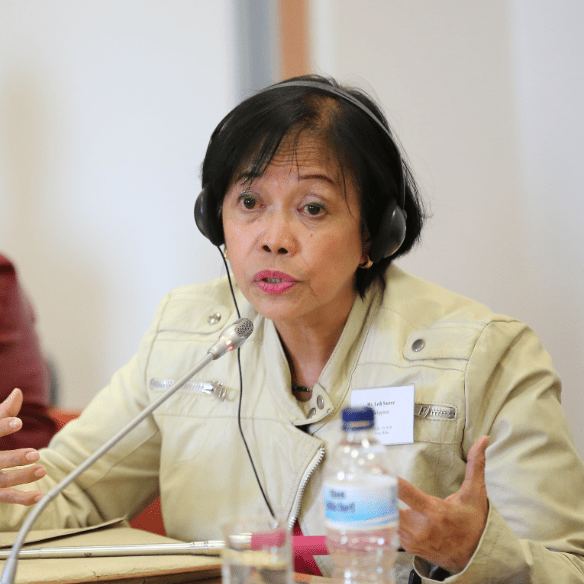 Alumni Network
Developing an effective and engaging platform for IIJ Alumni – the practitioners who have completed workshops under the IIJ Core Initiatives & Workstreams and/or our Academic Courses (eCTAC and CTAC) – is a key priority for the Institute. Following the launch of our new website in October 2021, the IIJ will be developing and adding a dedicated portal for our Alumni Network. This portal will link our Alumni to exclusive content and opportunities to support continued learning, and formalise a growing network of more than 7000+ peers in the criminal justice and rule of law communities. Our Alumni are not only beneficiaries of our capacity-building efforts; they are Ambassadors for the IIJ mission and for the rule of law. We could not be more excited to engage with you through our new portal in the months ahead. 
Meet the Team
Administration & Outreach